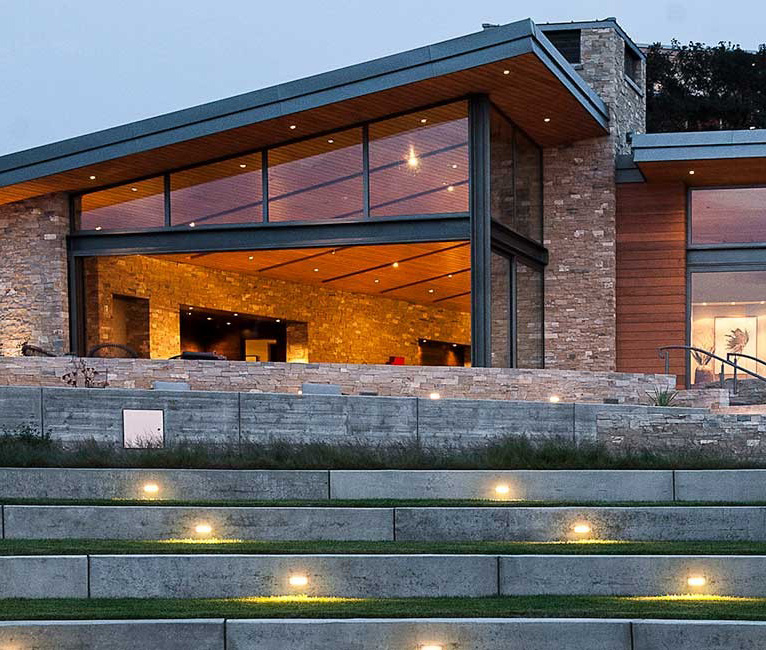 Winery Spotlight – Presqu'ile Winery
Presqu'ile is a family-owned winery in the Santa Maria Valley, dedicated to crafting exceptional, cool-climate Pinot Noir, Chardonnay, and Syrah from Santa Barbara County. The Murphy family designed and planted Presqu'ile Vineyard with the goal of creating a diverse tapestry of blocks that feature an array of clones, exposures and elevations. The resulting wines are produced using both estate fruit and high-quality fruit from select vineyard sites across the Santa Maria Valley and Santa Rita Hills. Presqu'ile aims to capture the true essence of its vineyards, vintages, and unique senses of place.
Presqu'ile means a French/Creole meaning peninsula, or literally translated, "Almost an Island", was a beloved family gathering place on the Mississippi Gulf Coast. It was a place that engendered a conviviality among family and friends, evoking a warmth of human spirit and a rapport among all who "passed a good time" there. In August of 2005, hurricane Katrina made landfall ending an era. The family named their winery in honor of that place and a way of life.
Four generations of the Murphy family have been farming land in Arkansas and Louisiana for nearly a century. A love of the land, combined with a shared reverence for great wine and desire to create something meaningful and enduring, led them to establish Presqu'ile.
In 2007, they undertook extensive research to find the best land possible suited to growing Pinot Noir. The adventure spanned from Oregon to the Russian River and ultimately landed in the Santa Maria Valley, where they acquired 200 acres of land to establish what is now Presqu'ile Winery. Although Presqu'ile's primary focus is making delicious, cool-climate wines from California, unforgettable hospitality is also at the forefront of what they do. Presqu'ile's tasting room offers a one-of-a-kind vantage point of the Santa Maria Valley, situated high atop a hill with ocean and vineyard views.
Matt Murphy is the President of Presqu'ile Winery and has guided his family's efforts to establish Presqu'ile as one of the Santa Maria Valley's defining wineries, recognized for making balanced and sophisticated cool-climate wines. Matt designed the gravity flow winery system in place today. Anna Murphy is Presqu'ile's enologist. She works closely alongside Winemaker, Dieter Cronje, at every stage of the winemaking process, from the growing season through harvest to final blending. Dieter Cronje is Presqu'ile's founding winemaker. He is a cool-climate Pinot Noir specialist and brings a unique perspective, gained in two hemispheres, to Presqu'ile.
Presqu'ile grows grapes on five vineyards: Steiner Creek, Sanford and Benedict, Bien Nacido, Rancho Ontiveros and Presqu'ile. The Steiner Creek Vineyard is located on the Phelan Ranch three miles north of Cambria in San Luis Obispo County. The Sanford and Benedict Vineyard is one of the most historic vineyard sites in California and is credited with establishing the Santa Rita Hills as one of the best terroirs for cool-climate Chardonnay and Pinot Noir in the United States. Bien Nacido is one of the Santa Maria Valley's most legendary growing sites. Despite its close proximity to Presqu'ile, the vineyard's fruit leads to vastly different wines.
The Ontiveors family has been farming at Rancho Ontiveros in the Santa Maria Valley for nine generations. This small, 8-acre vineyard was planted in 1997 on sandy loam soils. After an extensive search that spanned the West Coast of the United States, the Murphy family acquired an ideal unplanted 200-acre property, Presqu'ile Vineyard, in the hills of the Santa Maria Valley in 2007.
Presqu'ile Wines to Purchase:
2018 Presqu'ile Syrah, Santa Barbara County $31.95
NVWE Notes: Focused and showing fine intensity, the aromas of this underpriced Syrah unfold as a medley of black raspberry, dark sour cherry, black fig and blood orange tied to savory-herbal counterpoints of beef jerky, toasted rosemary, cracked black pepper and dark forest floor spice. It is sleek and racy on the palate, where polished tannins step back before the impact of black fruits and spice notes that delightfully mirror the nose, while zesty flavors of cherry pit and nut husk and some underlying tannic grip join to create an impressive note of piquancy in the lingering finish. Terrific now with grilled lamb chops and the like, it will grow more appealing and versatile over the next year or two. 400 cases produced.
https://shop.nvwe.com/Presqu-ile-2018-Syrah-SB/
2018 Presqu'ile Pinot Noir, Santa Barbara County $31.95
NVWE Notes: This is an elegant Pinot, well-priced and satisfying. The aromas are a soft-edged, focused mélange of red plum galette, cherry "cream sickle", wild strawberry, pink rose, baking-spice, nutmeg and vanilla wafer scents. Cherry cream sickle, strawberry-rhubarb pie, pomegranate and Amarena cherry join sandlewood, mace and hints of star anise and vanilla to achieve a pleasing harmony on the palate. These elements linger elegantly, and although the wine may grow in dimension over the next eighteen months, it is pretty much ready to enjoy already. 5400 cases produced.
https://shop.nvwe.com/Presqu-ile-2018-Pinot-Noir-SB/
2017 Presqu'ile Chardonnay Santa Maria Valley, Santa Barbara $37.95
NVWE Notes: At once rich, zesty and quietly sophisticated, the aromas of this lovely wine roll-out as a mélange of golden apple, white peach tart, guava, white rose, honey, nutmeg, baking-spice and vanilla wafer scents. These promised notes are just as focused yet are notably more intense on the palate, where piquant peach pit flavors join sandalwood, coriander seed and other spice elements to make the lingering finisher deeper. Gorgeous now with well-sauced chicken or fish, it should be even more so in another year. A blend of 50% Presqu'ile Vineyard and 50% Bien Nacido Vineyard.